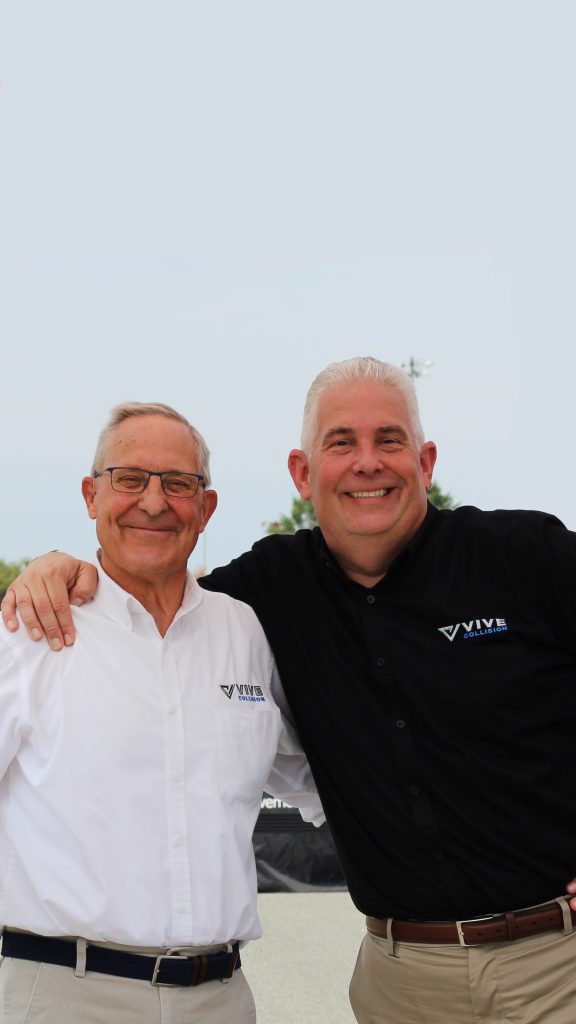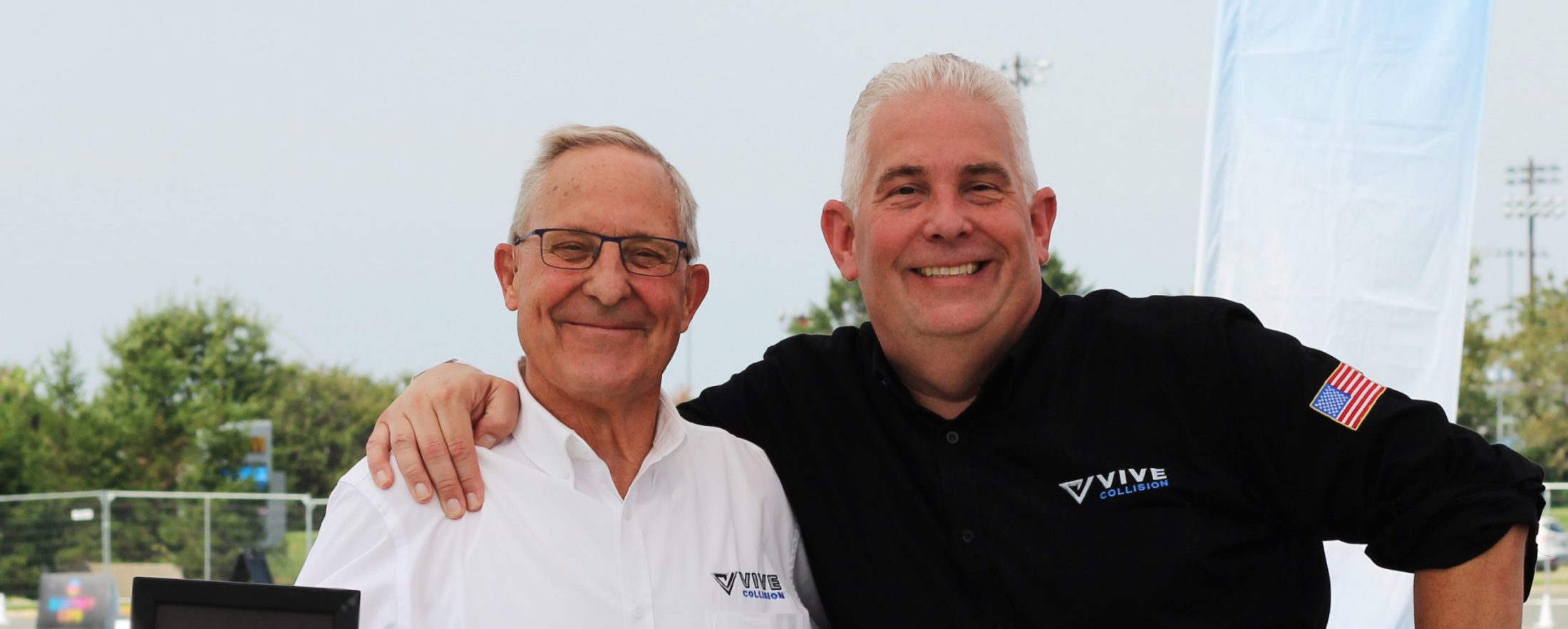 Our Leadership.
Industry veterans who share a passion for people & process.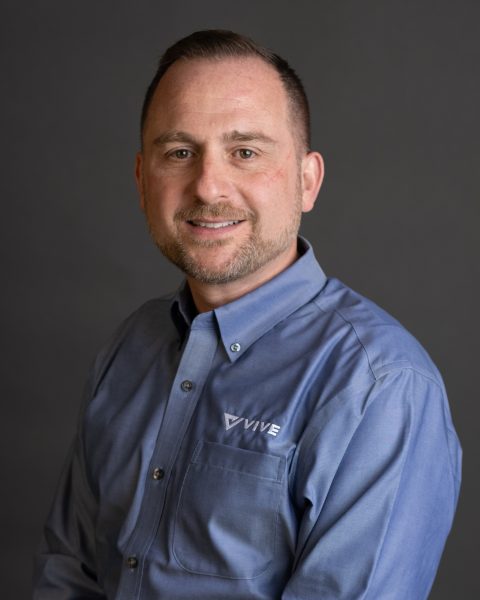 Vartan H. Jerian, Jr.
Chief Executive Officer
Co-Founder
Vartan H. Jerian, Jr. has over 27 years of experience in the collision repair industry. From 1994-2018, Vartan was the Chief Operations Officer at H&V Collision a New York based, family-owned, 7 location MSO that sold to a national MSO in July 2018. It was the first large MSO acquisition completed in the northeast market. Prior to founding VIVE Collision, Vartan was the Regional Vice President at a national MSO where he oversaw the New York market and led that national MSO's expansion in New York.
Vartan is the recipient of the 2014 Commanders Award for his business's efforts to help military veterans and their families, the 40 under 40 Business Leadership Award, 2018 Executive of the Year by Body Shop Business and he has supported efforts such as the Marine Corp Toys for Tots program, and the Albany Veterans Housing Coalition. Vartan proudly served in the U.S. Marine Corp Reserve from 1992 -2000.
Vartan spends his off time with his very active family. They love to play sports, travel, and spend time at the beach in Cape Cod.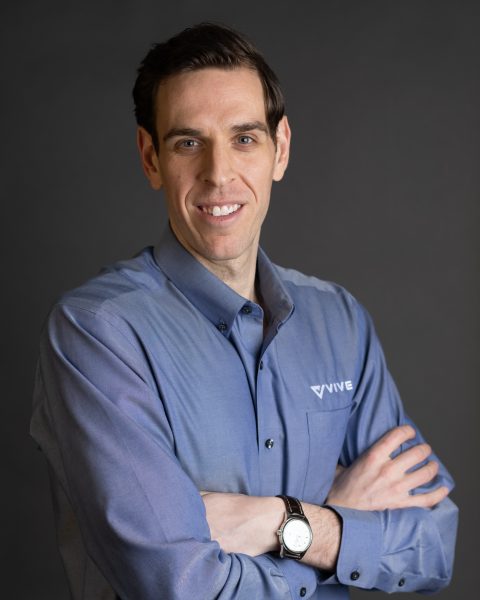 Scott Leffler
Co-Head of Business Development
Co-Founder
As the Co-Head of Business Development for VIVE Collision, Scott helps identify, execute and integrate new acquisitions and business development opportunities for the organization. Prior to co-founding VIVE, Scott spent the past 8 years in middle-market private equity where he served on the boards of various private equity-backed portfolio companies; he started his career at Bank of America Merrill Lynch in the mergers and acquisitions group. Scott holds a B.S. in Finance, Magna Cum Laude, from Georgetown University.
Scott is a die-hard Boston sports fan living behind enemy lines in New York City. On the weekends, he spends his free time playing basketball in NYC – the basketball mecca! Scott is a proud uncle and loves spending time with his niece and nephew.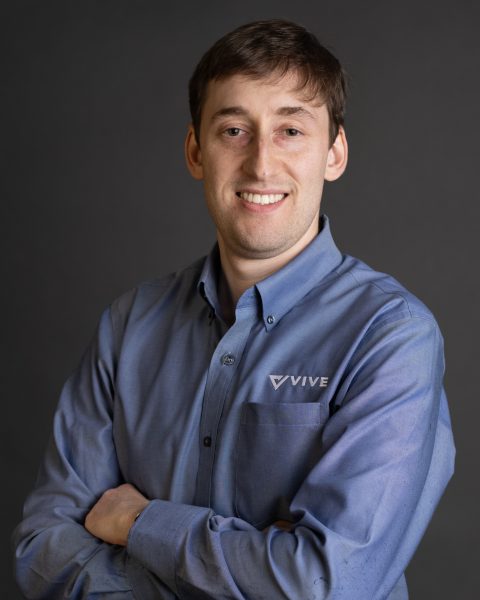 Philip Taub
Co-Head of Business Development
Co-Founder
Phil is the Co-Head of Business Development and one of the Co-Founders of VIVE Collision.  After growing up in the Northeast his entire childhood, he attended Washington University in St. Louis where he studied Finance, Accounting and Environmental Studies.  He then spent over eight years in investment banking and private equity working with large and mid-size companies across the consumer, healthcare, and business services sectors.
Phil currently lives in New York City with his family.  When he is not working with shop partners across VIVE Collision or dreaming of the New York Giants' next Super Bowl, he enjoys playing golf and spending time with his wife and daughter.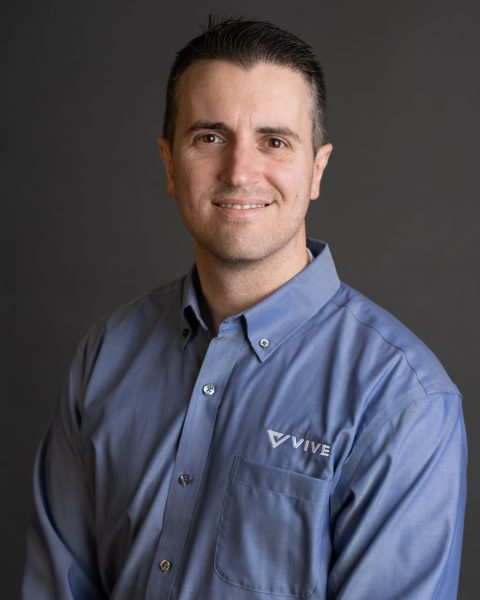 Brian Walker
Brian has over 10 years of financial leadership experience, including 7+ years of private equity portfolio company experience.  Most recently, Brian helped grow a private equity backed, multi-site healthcare services company to over 85 locations.  At VIVE Collision, Brian oversees the company's accounting & finance function. He is responsible for integrating sound financial analyses to help guide the strategic direction of the business. Brian holds a B.S in Accounting from the University of Delaware and an MBA from Drexel University.
Brian resides in New Jersey with his wife Melissa, two sons Jake and Logan and newborn baby girl, Emma. He enjoys spending time with his family including taking vacations, attending the boys' soccer and baseball games, and taking care of his new daughter.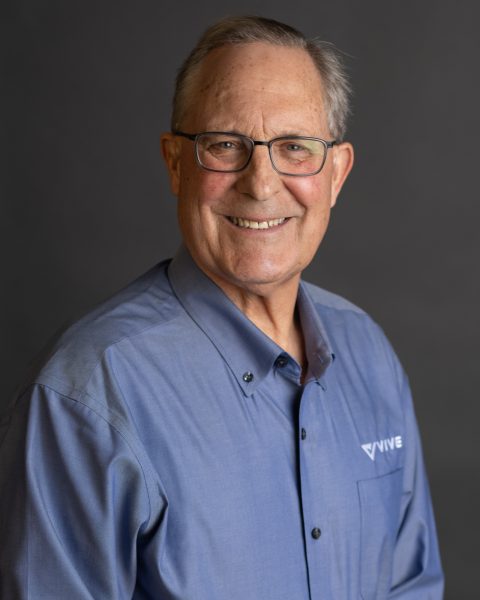 Rich Tanchyk
Vice President
Commercial Accounts
Rich leads the Commercial Accounts team for VIVE Collision in which he presents the cutting-edge process and passionate approach to our customers, OEM relationships, suppliers, and insurance partners. Rich has over 40 years in sales and marketing. He spent 15 years at H&V Collision in upstate New York where the company grew to seven locations and was nationally recognized as a prominent collision repair operation.
Rich holds a BA from St John's University. Rich has completed over 500 distance races in his life including 12 Marathons culminating in running Boston in 2014, the year after the bombing.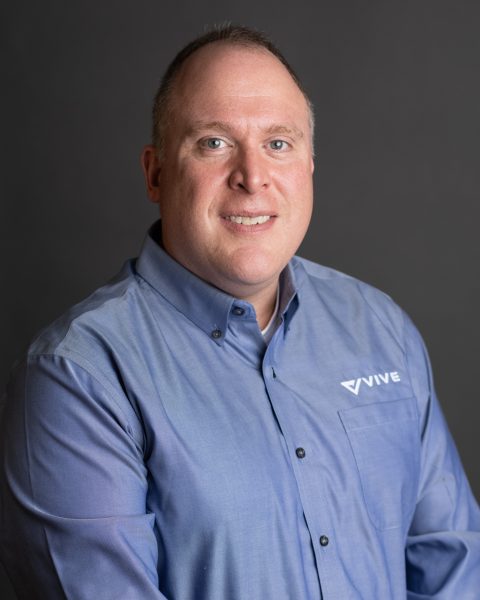 John Jerian
At VIVE, John and his team ensure all operations are carried on in the most effective way including a focus on our people, process, and passion that everyone brings to the operation daily. Prior to joining VIVE Collision, John was the Controller at H&V Collision in New York where he helped grow the company to seven locations. John holds a degree in Political Science from the University at Albany. In his spare time John enjoys playing golf and spending time with his family.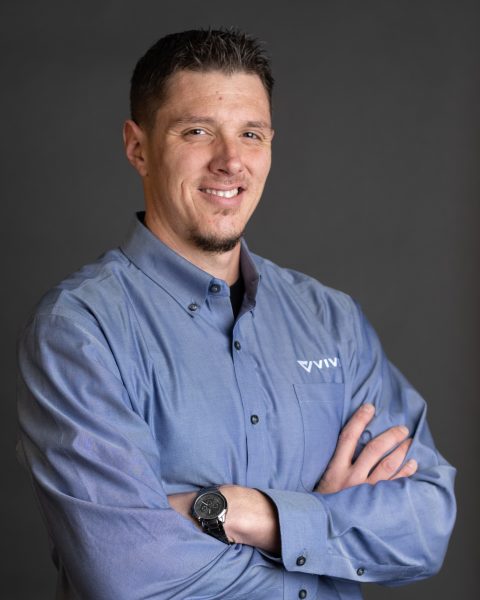 Steve C Nemeth III
Regional Market Manager
New York
Steve has spent his entire life in the automotive industry, which began at his father's mechanical shop in Schenectady, New York. By age 15, he had developed a passion for hot rods and custom paint work and thus began his collision repair journey. In his senior year of high school, he was a competitor in VICA, a nationwide collision repair competition and he later graduated from Wyoming Tech with a technical degree in Collision Repair and Refinish and Hotrod and Custom Paint. After graduation he worked his way up the collision repair ladder, working in every department of a body shop including wash, body, structural, paint prep and finally as a painter. Steve's passion for painting and a strong work ethic brought him to H&V Collision where he became the lead painter for their highest volume location at that time. Steve worked his way up to become the paint shop manager of seven locations, and later became the General Manager of the same locations.
In 2016, Steve and his family moved south to North Carolina where he began a 4-year career with Hendrick Automotive in the Carolinas. He returned to New York to join VIVE Collision with the intent to revolutionize the collision repair industry. Steve resides with his wife and two children in Schenectady, New York where he enjoys spending time with his family on the lake and involving his daughter and son in his passion for racing, snowmobiling and competitive motorsports.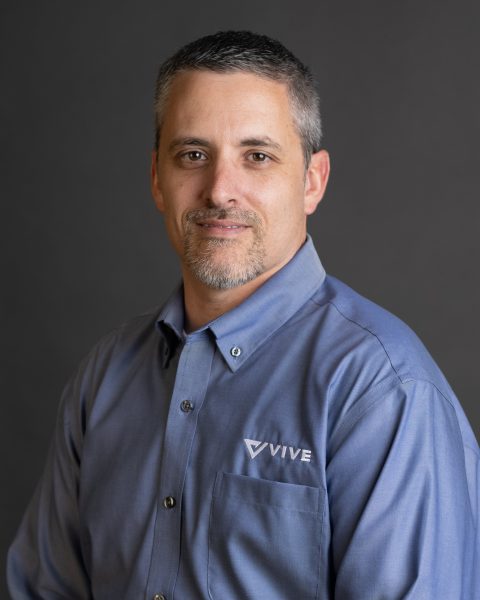 Todd Dutil
Regional Market Manager
Maine
Todd has spent the last 16 years in the collision repair industry. He started his career as an estimator trainee at Coleman's Collision in Auburn, ME in 2005 where he worked his way up to assistant manager and in 2010, he took over as manager for their shop in Saco – RP Bell Collision. A management opportunity took him back to Coleman's in 2011 and over the next seven years he grew the company from two to five locations. In 2018 he was promoted to General Manager of the 5-shop group. During his tenure as GM, the shops saw a 30% increase in sales, based on the priority he placed on strengthening customer, employee, and insurance relationships. Each shop has added several insurance direct repair relationships based on this people-first emphasis. Todd is Platinum I-CAR certified, ASE certified, and SP2 certified.
When he's not working, Todd enjoys hunting, golfing, woodworking, and spending time with his family. Todd has 2 children and 2 stepchildren that keep him very busy.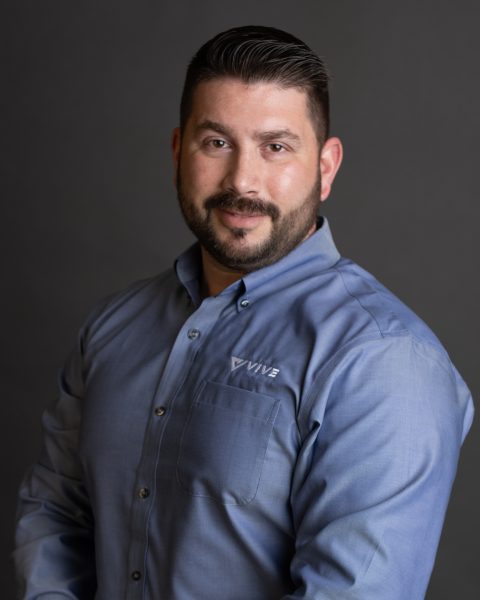 Michael Joyce
Regional Market Manager
Connecticut, Massachusetts, Rhode Island
Michael Joyce began his career in the automotive industry in 1997 at King O'Rourke Cadillac in Smithtown, NY. From 2015 – 2021, Michael was the General Manager for three Penske Automotive Group (PAG) locations in Fairfield, CT, Warwick, RI, and Cleveland, OH. Under his leadership, these locations obtained certifications for Land Rover/Jaguar, Porsche, Audi Ultra, Mercedes Benz, BMW/MINI, Infiniti, Assured Performance, and the RI Class A License. Additionally, The Fairfield Collision Center was featured in the October 2017 edition of the Auto Body Association of Connecticut as the shop of the month and set records for sales and gross profit in 2017. In 2017, Michael relocated to the Warwick Collision Center and after 5 years at that location, the facility went from being one of the lower tiered collision centers in PAG, to ranking in the top three consistently for the last 4 years and in June 2018, it took the overall top spot for all of the Penske Automotive Collision Centers. In 2018, Michael was appointed by the Governor of Rhode Island to the Auto Body Commercial Licensing Board, and Executive Session Board. In 2020, Michael became the I-CAR Chairman for Rhode Island and is active in promoting the collision industry with the BMW STEP Program. Michael holds a bachelor's degree from Adelphi University and has operated several collision centers over the last decade and a half.
Michael and his wife Amanda relocated from their hometown of Long Island, New York to Rhode Island with their son Charlie, who loves cars just as much as his dad does. Michael (still) enjoys playing baseball, he was a two-year captain for his alma mater Adelphi University Panthers where he was All-Conference catcher, and part of the USA Athletes International Baseball team that toured Europe in 2004. Michael earned two National Championship rings for the MABL 18+ Division with the Long Island Cardinals as a catcher in 2004 and 2010.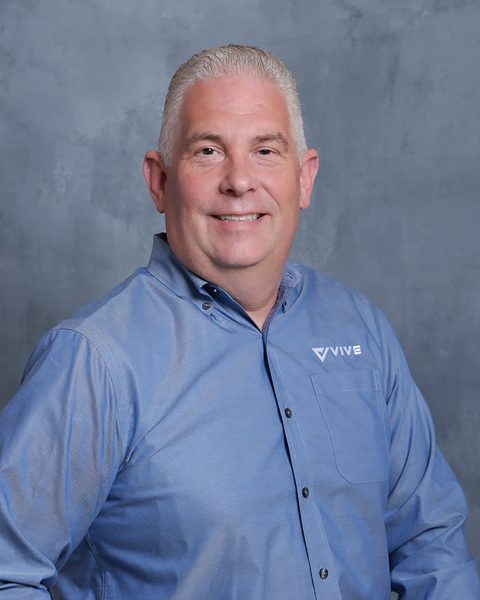 Stephen Kohut
Regional Market Manager
New Jersey, Pennsylvania
Stephen (Steve) started his automotive career sweeping floors in his dad's shops in Mercerville, NJ. Steve has been in the collision industry for almost 30 years, working with GM, Mercedes-Benz, and Tesla prior to joining the VIVE family. Mercedes-Benz afforded Steve the opportunity to move their only company-owned collision center in North America from Manhattan to North Bergen, NJ into a facility that he helped design, winning the Best of the Best Award in Collision multiple times during his tenure there. Steve was a Senior Director in Tesla's Internal Collision Program and helped grow their collision business from 3 original locations to over 30 locations in their internal network across North America, Australia, and New Zealand. Steve joined the VIVE family in 2022, excited that VIVE shares the same passion and love for the industry that he has.
Steve likes to spend his off time with his wife Tammy, his 2—soon to be 3—children, and his 5 dogs. Steve owns multiple classic cars and race cars and is proud to show them at car shows and meets across the Northeast. He enjoys model railroading, spending time at Disney, and working with his brother on their next project.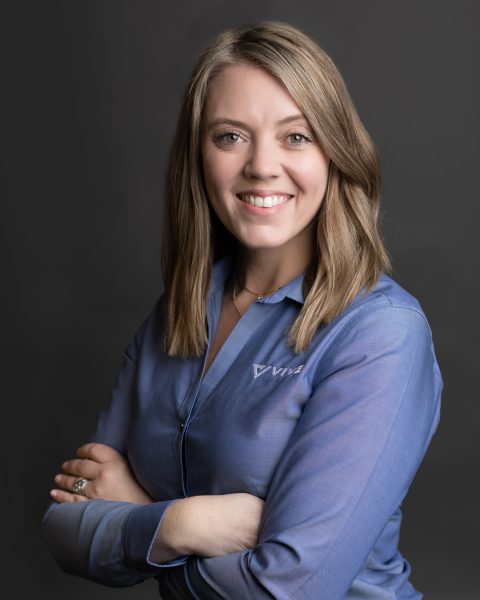 Tiffany Riley
Director of Talent Acquisition
Tiffany started her automotive career in 1997 at a local dealership in her hometown of Mound, Minnesota. She was instantly drawn to the fast pace, ever-changing work.  Like so many in this industry, she climbed the corporate ladder from dealership operations, marketing, and finance, to training, and human resources.  This gave Tiffany an insightful view on the role that each teammate contributes to the overall team's success and that is where she discovered her passion for finding top talent.  For the last 8 years, Tiffany has been in the talent acquisition space doing just that for companies such as Walser Automotive Group, Dairy Queen, and Caliber Collision. Tiffany specializes in headhunting top executives, building recruitment teams, processes, and relationships.
Tiffany resides in Minnesota with her husband and three children.  After moving around the country during her younger years, she decided to plant roots where she grew up.  She loves to travel, practice yoga daily, and is a member of a boxing/MMA gym where she trains regularly.  You can also find her at her family's cabin in Northern Wisconsin on the river.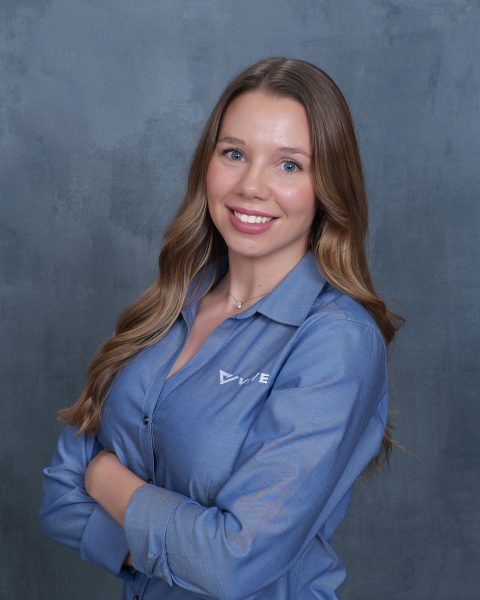 Nicole Carpenter
Nicole has over 12 years in the collision repair industry. She began her career at Hamden Auto Body in customer service after attending Lincoln Technical Institute for Automotive Technology. She quickly moved through each position and ended her tenure co-managing the business.  It was during this time that she discovered her passion for marketing collision repair facilities, building longstanding relationships, and educating outsiders on the knowledge and skill required to properly repair today's complex vehicles. She holds a B.S. in Finance and Accounting, Cum Laude, from Albertus Magnus College.
Outside of work, you can find Nicole with her nose in a book, snowmobiling the Northeast, or trying out a new recipe. She resides in Connecticut with her family and rescue dog, Dehlia.